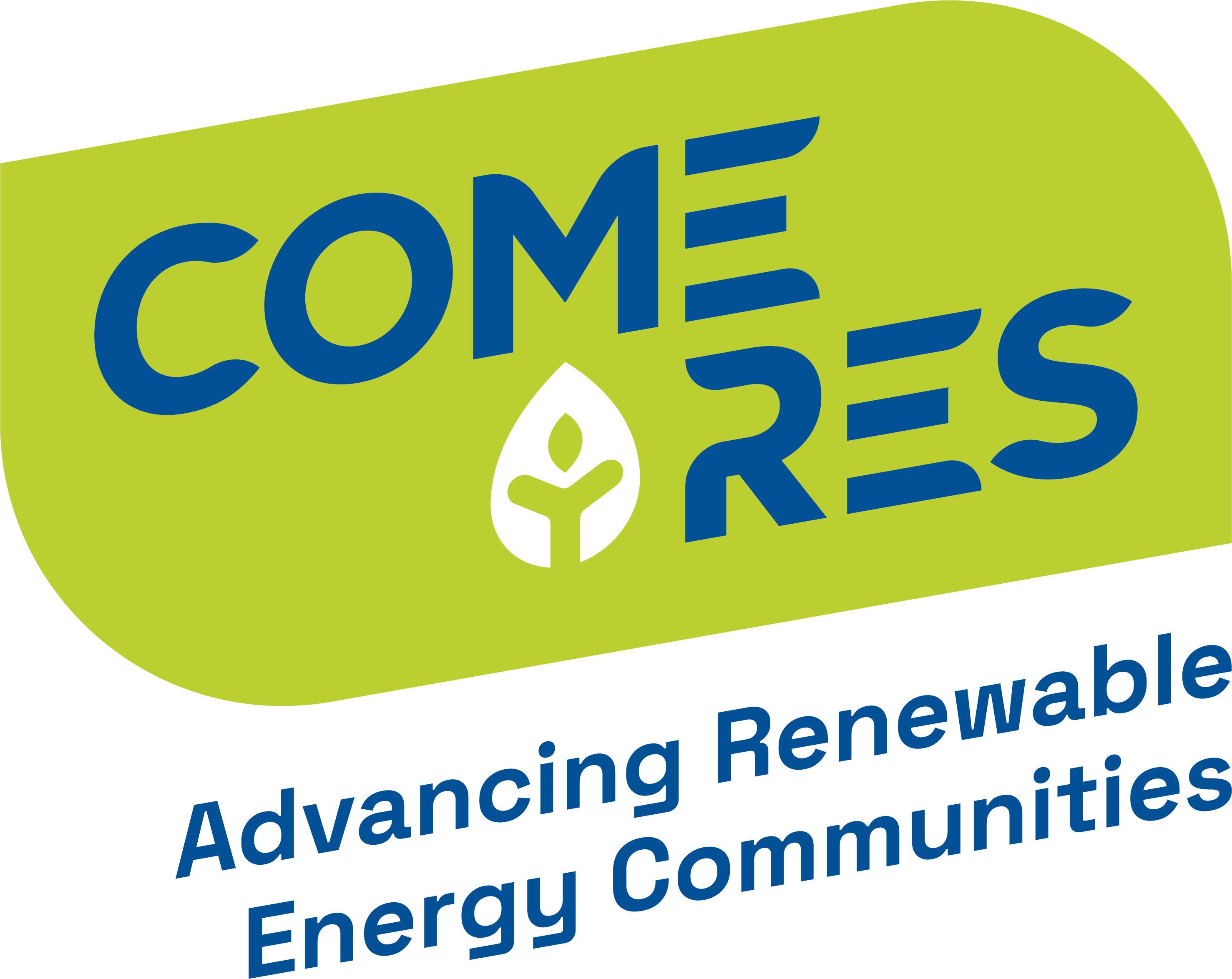 The Latvian Stakeholder Desk
In Latvia, the COME RES project does not limit its focus on selected target regions but considers all of Latvia. As of now there are no Renewable Energy Communities present in the Baltic country (as defined by RED II). However, examples of citizen cooperation using solar PV and solar thermal installations can be found, which provide important lessons for the wider promotion of RECs. These include cases where flat-owners of multi-apartment buildings have commonly agreed to install solar heat collectors. Regarding roof-top solar PV installations there are only a few cases of household cooperation in the Marupe municipality on the edge of Riga for the time being.
The Latvian Stakeholder desk is composed of a core group of 15 stakeholders which is widened up to 30-40 stakeholders to be invited to the thematic policy labs. The core partners of the Stakeholder Desk are ministries (Ministry of Economics; Ministry of Environmental Protection and Regional Development), planning regions, energy agencies, municipalities, and the Latvian Association of Local Governments, as well as local partnerships and NGOs.
The work of the Stakeholder Desk is coordinated by the Latvian Environmental Investment Fund in cooperation with the Institute of Physical Energetics. To provide valuable input for an REC enabling framework and viable REC models, the Desk organises solution-oriented stakeholder dialogues, disseminates the project results and promotes their adaptation in Latvia, supports the transposition of RED II by input to the drafts of the policy documents and regulations, and advises on RES support programmes.
Report on the First Thematic Workshop and Policy Roundtable of the Latvian Country Desk
The combined first Thematic Workshop and Policy Lab of the Latvian Stakeholder Desk was held on 17th June 2021. The event included two parts:
...
Publication Date: 13 Jul 2021
Author: Aija Zučika (Latvian Environmental Investment Fund), Ivars Kudreņickis, Gaidis Klāvs (Institute of Physical Energy)
Report on the Latvian Stakeholder Desk Kick Off Meeting
Publication Date: 23 Feb 2021
Author: Aija Zučika, Ivars Kudreņickis, Gaidis Klāvs