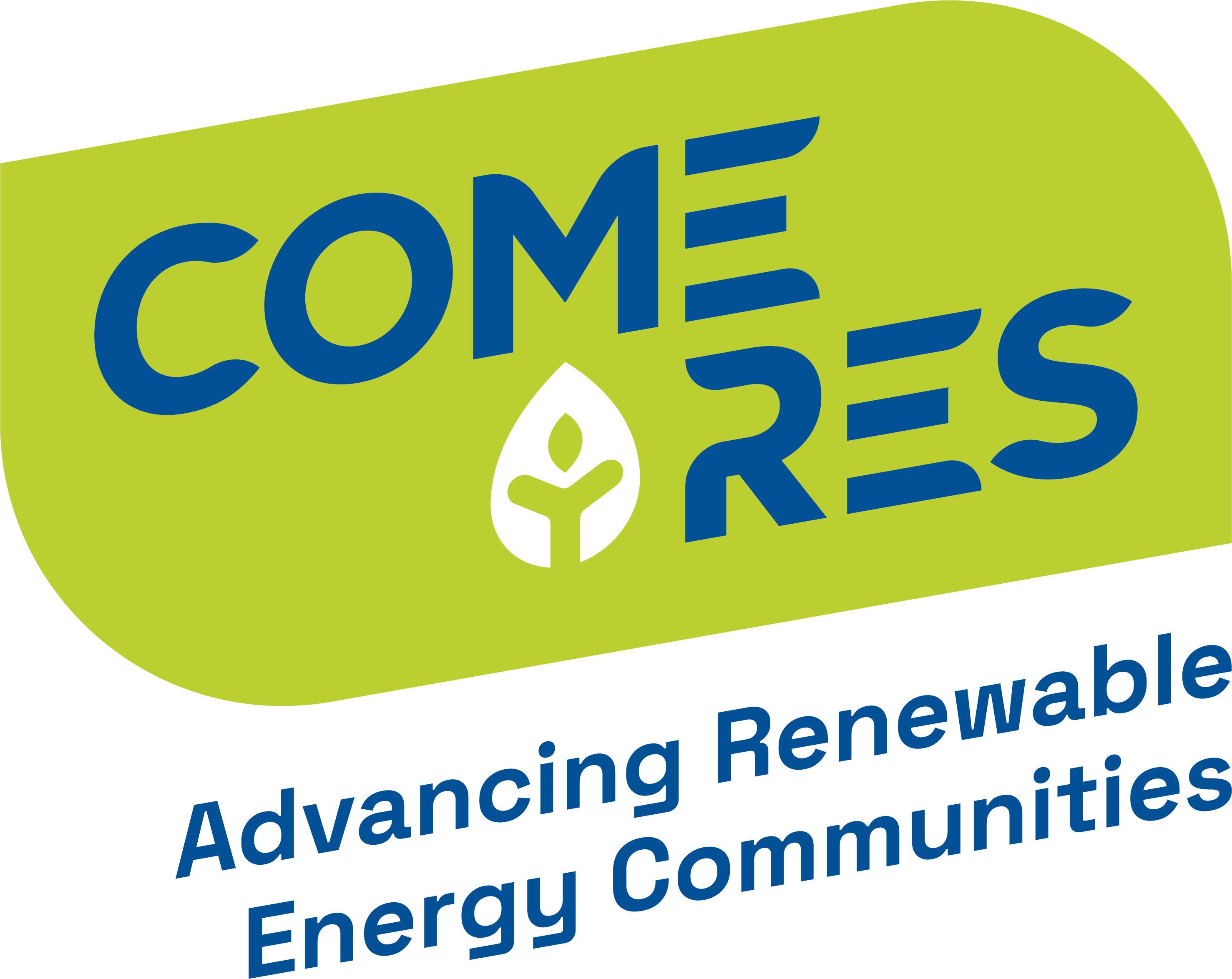 The Portuguese Stakeholder Desk
In Portugal, the project focuses on the Norte Region as the target-region. However, as most of the regulatory and legal framework for RECs is developed at national level, national stakeholders and actors from other regions are also involved in the project activities. The technological focus of the desk is on PV and integrated community solutions, as RECs are mostly seen as potential contributors for PV penetration.
There are already some cases of collective investment in PV projects, where individuals gathered and invested in a common generation site. Nonetheless, the majority of existing projects still lack a shared management of energy generation and use, and a concrete active participation of the community in the energy system. The model of community energy is still not particularly popular in Portugal, and more specifically in the Norte Region, given a lack of credibility and the number of legislative and technical barriers to their implementation.
The Stakeholder Desk's main goal is to promote an informal dialogue with the different market actors and stakeholders. The desk is composed of 35 entities, covering a large spectrum of stakeholders from the local, regional and national levels. The desk includes amongst others research organizations, public authorities and policy makers, community energy initiatives and cooperatives, energy system operators, energy and innovation agencies and utilities.
Policy Brief 2: Things are moving, let's speed up!
Dutch English German Latvian Norwegian Polish Portuguese
Despite the transposition of the legislation pertaining to Renewable...
Publication Date: 20 Dec 2021
Author: Arthur Hinsch, Carsten Rothballer (ICLEI) - based on work by the COME RES partners
Factsheet 1: The Potential of Community Projects in the Renewable Energy Sector
Dutch English German Italian Latvian Norwegian Polish Portuguese Spanish
This factsheet provides a concise overview of...
Publication Date: 26 Oct 2021
Author: Arthur Hinsch & Lucy Russell (ICLEI), Erik Laes & Kellan Anfinson (TU/e) - with contributions from all project partners
Comunidades de energia renovável e o enquadramento regulatório em Portugal
As Comunidades de Energia Renovável (CER) são consideradas como tendo um papel importante na transição energética, contribuindo para a...
Publication Date: 01 Sep 2021
Author: Isabel Azevedo (INEGI - Instituto de Ciência e Inovação em Engenharia Mecânica e Engenharia e Gestão Industrial)
Policy Brief 1: Renewable Energy Communities - Are we nearly there?
English Dutch German Italian Latvian Norwegian Spanish Polish Portuguese
Community energy has come a long way in Europe and is...
Publication Date: 30 Apr 2021
Author: Arthur Hinsch, Carsten Rothballer, Julia Kittel (ICLEI) - based on work by the COME RES partners
Objetivos do projeto e Grupo de Discussão Nacional
Publication Date: 18 Feb 2021
Portuguese Stakeholder Desk Kick Off Meeting Presentations
Publication Date: 10 Feb 2021
Portuguese Stakeholder Desk Kick Off Meeting Agenda
Agenda of the Portuguese Stakeholder Desk kick off meeting.
Publication Date: 28 Jan 2021