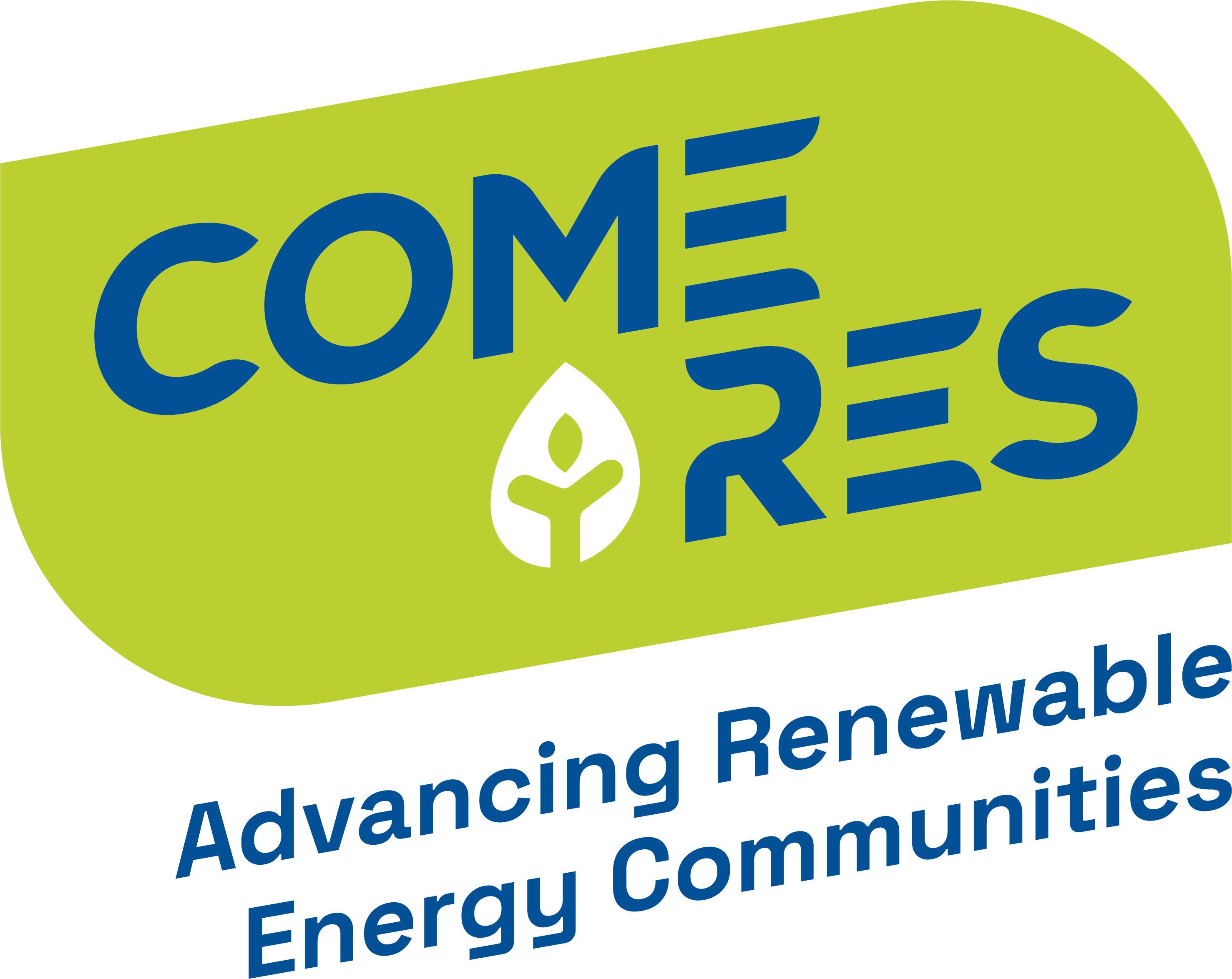 The Spanish Stakeholder Desk
In Spain, the COME RES project focuses its activities on four regions: Valencia and Catalonia are considered model regions, given their long tradition of energy cooperatives. The Spanish archipelagos, the Balearic, and Canary Islands, are considered target regions where renewable energy communities should be fostered.
The status of development of Renewable Energy Communities in Spain is promising, although still limited to a few embryonic experiences across the country, mainly reliable on PV technology.
Over 30 institutions are part of the Spanish Stakeholder Desk, including policy makers and context setters at the regional, local, and even national level, such as IDAE – the National Institute for Energy Diversification and Saving, associations, community energy initiatives, energy clusters, energy sales and distribution companies, academia, and civil society organisations.
The Desk aims to provide a platform for structured discussions and debates on community energy amongst the key actors responsible for their implementation. Through the regular exchange, an increase in knowledge about the barriers of REC development in Spain is expected, which lead to the proposal of solutions and a contribution to the development of a Europe wide community energy network.
Agenda: Thematic Workshop in the Balearic Islands, Spain
Agenda: Comunidades de Energía Renovable - Contexto y oportunidades para su desarrollo en las Islas Baleares
30 de junio, 10:00-13:30h
El...
Publication Date: 24 Jun 2021
Reunión de Lanzamiento Mesa Stakeholders en Espana
Report on the Spanish Stakeholder Desk kick off meeting on 26.01.2021, including the presentation slides shpwn during the meeting. The report is available in Spanish only.
Publication Date: 04 Feb 2021
Author: Nicoletta del Bufalo, Pouyan Maleki, Irene Alonso
Spanish Stakeholder Desk Kick Off Meeting Agenda
Agenda of the Spanish Stakeholder Desk kick off meeting.
Publication Date: 26 Jan 2021