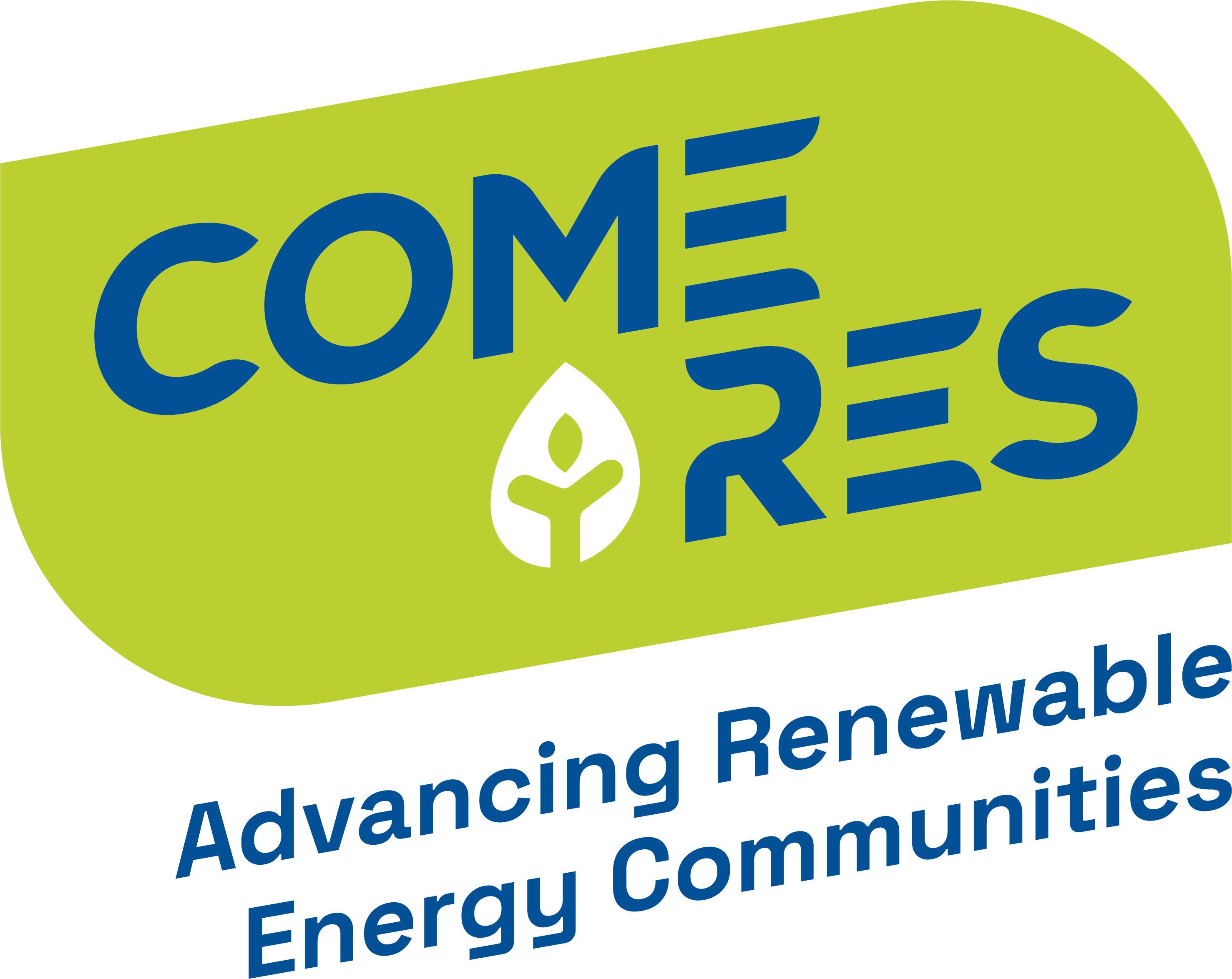 The Dutch Stakeholder Desk
The Dutch Stakeholder Desk brings together a wide range of stakeholders involved in the development of community energy in the target region Noord-Brabant. The participating stakeholders include representatives of ministries, energy agencies, renewable energy associations, innovation agencies, energy cooperatives and their associations, municipal organizations, project developers and coordinators, financing institutions, environmental NGOs and the civil society.
The thematic focus in the Netherlands is on integrated approaches, such as microgrids or virtual power plants. Currently, the main local energy resource of Noord-Brabant is the 'Amercentrale' in Geertruidenberg, a coal- and biomass-fuelled combined heat and power plant with 600 MW electrical capacity and 350 MW heat capacity. There are also numerous smaller fossil-fuel power production units (mainly combined heat and power plants) scattered around the province.
In Noord-Brabant, 56 RES communities are registered, all involving collective ownership of PV installations. The large majority of these communities are small-scale initiatives focused on rooftop PV installations with a rated power below 100 kWp (up to max. 500 kWp). Six collective wind power projects are 'in the pipeline', either in the planning or implementation stage.
The work of the Dutch stakeholder desk will mainly focus on the identification and classification of the barriers and opportunities towards community energy in general, enabling frameworks, in particular for integrated solutions, and the methodology to assess the sustainability of energy community initiatives.
Verslag van de eerste Belgisch/Nederlandse Thematische Workshop en Policy Lab
Publication Date: 25 May 2021
Author: Erika Meynaerts (VITO/Energyville), Erik Laes (TU/e), Sara Tachelet (RESCOOP.eu)
Presentations first Belgian/Dutch Thematic Workshop and Policy Lab
Publication Date: 25 May 2021
Verslag van de Belgisch/Nederlandse country desk meeting
Report on the joint Kick Off Meeting of the Belgian and Dutch Stakeholder Desks, held on 19. January 2021. The Report is available in Dutch only.
Publication Date: 05 Feb 2021
Author: Erika Meynaerts, Sarah Delvaux, Erik Laes, Gunter Bombaerts, Dirk Vansintjan, Sara Tachelet