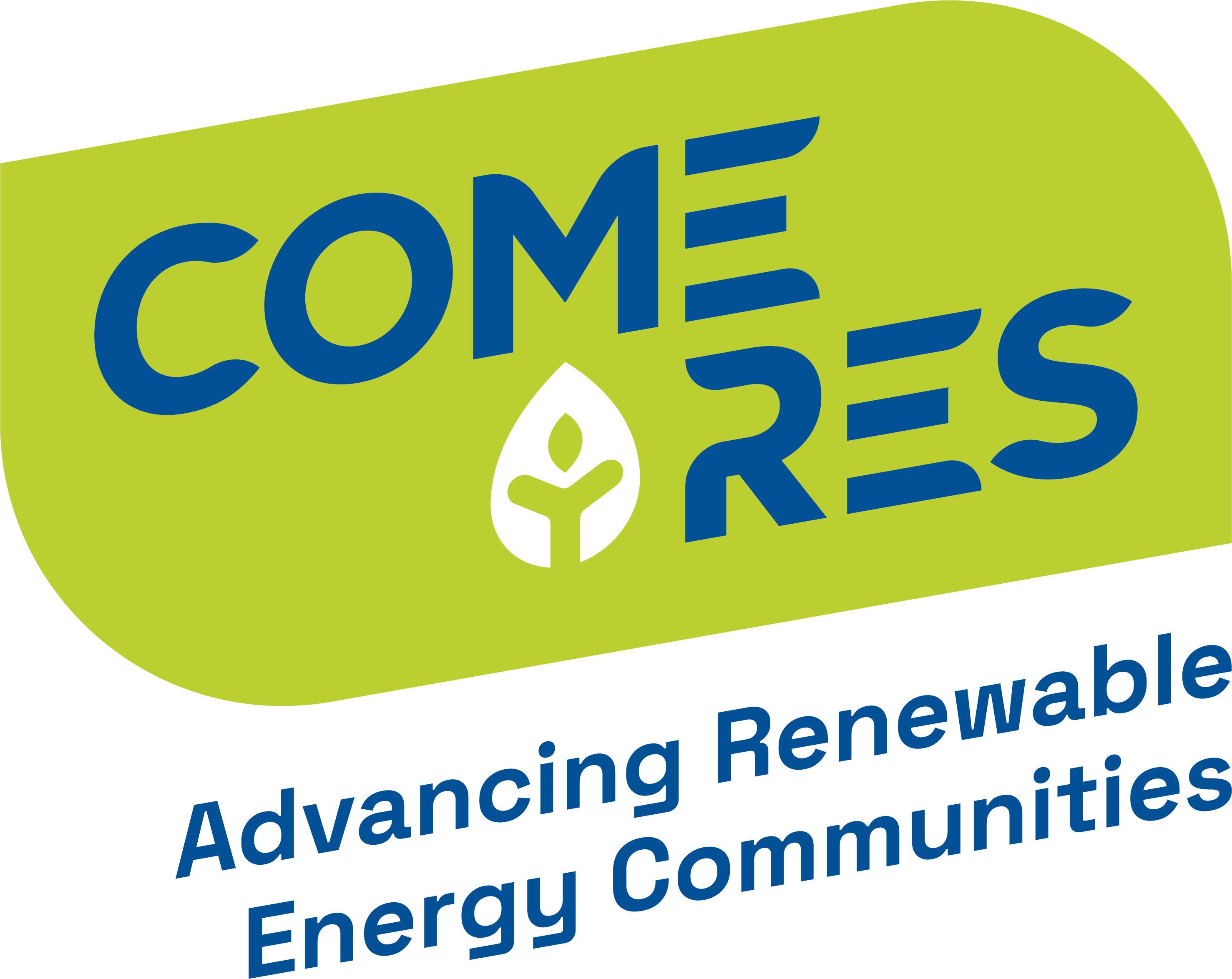 COME RES in België en Nederland
In België richt de country-desk zich op Vlaanderen, met een thematische focus op collectieve energie op het gebied van geïntegreerde oplossingen zoals collectieve micro-grids of virtuele energiecentrales. De provincie Limburg en West-Vlaanderen fungeren als doelregio's en de provincies Antwerpen, Vlaams-Brabant en Oost-Vlaanderen als modelregio's.
In Nederland concentreert het project zich op de doelregio Noord-Brabant, waarbij de thematische focus ligt op geïntegreerde benaderingen, zoals micro-grids of virtuele elektriciteitscentrales.
De country desks voor België en Nederland organiseren regelmatig oplossingsgerichte dialogen met belanghebbenden en betrekken daarbij actief deskundigen en belanghebbenden uit de model- en doelregio's. De betrokken belanghebbenden begeleiden de operationele werkzaamheden en taken van COME RES, geven advies en ondersteunen de verspreiding van de projectresultaten en oplossingen binnen hun respectieve belangengroepen. De country-desk omvat policy labs die zich bezighouden met de omzetting en uitvoering van RED II.
Over COME RES
COME RES is een Horizon 2020-project dat tot doel heeft het aandeel van hernieuwbare energie in de elektriciteitssector te vergroten. Het project is gericht op het faciliteren van de ontwikkeling van hernieuwbare energiegemeenschappen en het ondersteunen van de uitvoering van faciliterende kaders voor hernieuwbare energiegemeenschappen. Dit wordt bereikt door te leren van regio's waar de ontwikkeling van energiegemeenschappen al ver gevorderd is en door regio's met het potentieel om energiegemeenschappen verder te ontwikkelen, te ondersteunen.
COME RES richt zich op een verscheidenheid aan sociaal-technische oplossingen, waaronder collectieve PV, wind, opslag, waterkracht en geïntegreerde oplossingen.